If you are seeing this, you are one of the few people that I work with on a private basis to help you become a great leader. I limit these mentoring packages to a maximum of 5 people a year and it is reserved exclusively for high level business owners entrepreneurs who;
Are committed to working on their inner game to improve they life not only in business also in other areas of their life.  Working on your business has its challenges and my ability to help you see where the gaps are in the way your thinking will help you move your business and your life to another level.
Are friendly, coachable and are prepared to invest the time and effort to implement change in their life and get the support they need.  Many people sacrifice time to get help to work on their business on a personal level.  Anyone can implement tactics this isn't what makes a person feel fulfilled.
Value a close personal 1 on 1 relationship that is based on trust, respect, honesty and openness to share what is truly going on in your life.
If none of this describes you, we aren't going to work well together, I likely won't get you results and we will waste each other's time (last thing I want for either of us)
One of the biggest challenges for business owners and entrapraneurs is to find the time for themselves to get personal support.
If you are one of these people we can work on making the time to build your level of awareness.  Many people come to me when they are at their limits psycholgically, mentally, emotionally and physcially.
I help balace all of these aspects out to help improve income, wellbeing and an overall internal feeling of fulfillment
One of the biggest challenges for business owners and entrapraneurs is to find the time for themselves to get personal support. If you are one of these people we can work on making the time to build your level of awareness.  Many people come to me when they are at their limits psycholgically, mentally, emotionally and physically. I help balace all of these aspects out to help improve income, wellbeing and an overall internal feeling of fulfillment
If you join me, we're going to be working closely together, and my goal is to help you level up as a human being, become a better leader and think outside of the box of your existing money beliefs, bring awarness to what you can't see and get you on the right track for designing your dream life where you can create freedom and flexibility for you and your family.
My commitment to you is simple
We work for the first month to make sure that we are a good fit (investment 3k)
If we are both happy and we are a great fit then we make the commitment to work together for a year
My commitment to you is simple: as part of the work we do together over the next 12 months, the result will be AT LEAST a 4x Return On Investment or I will work with you for free until you achieve that result. To put this in black and white – you will see at least $120,000 or more of value as a direct result of the work we do or it's free until you do.
Yes, the mentoring is $36,000 (or $30,000 upfront). It will likely be the most significant personal  investment you have made for yourself and your business.
There are very few certainties in life and business. This commitment to your growth is about as certain as it comes.  
So why should you work with me over the thousands of other personal development coaches and mentors out there?
Over the last 24 years I have amassed a particular set of skills. A set of skills that makes me a unique asset for someone like you. 
The truth is I have experienced the inside of thousands of cllients inner world and transform many from the highest level ceo to business owners and entrpanours. I have explored the inner-workings of the mind and emotions with over 25K individual sessions.
I have seen and transformed peeople potentially sending themselves into an early grave, a failed marriage, a nervous breakdown or a life of substance abuse, self-medication and internal-implosions.
This is the harsh reality of being a successful entrepreneur who burns the candle at both ends: the proverbial red pill of scaling a business.
There is a blue pill, however.
The blue pill is creating getting that internal balance right. Using your business as a great vehicle to help others with your service while also getting that home, partner, health and well being, finances and friends on track in a way that allows you to feel comfortable from the inside.
I have met so many empty successful people and my job is to help you fill that cup up.  I can help you earn the income you want, all while working less and manufacturing more freedom and choice outside of your business.  When you are balanced outside of the business the impact within is much easer for build and focus on. 
I will show you simple processes that you can practice that you can implement when the work we have done together is completed.  This will help ensure that your changes will be on automatic pilot so you don't revert back to old habits from the past.
Model 1: Unbalanced Working Environment
Model 2: Ideal Work Life Balance
Model 3: Work life Balance

The work we do will get you to move from the typical model 1 behaviour of the entranpraneur.
No work life balance, constant putting out fires and being the goto for every desaster imaginable in your business.  I will help you break the limitations that are holding you back from creating a balanced life.

Intimate Relationship
Often the reality is that your business has likely taken priority over your personal relationships (if you have one).  I will help you rebuild this and if you want help creating a partner we can work with that as well.
Finances
As a business leader, I'll help you remove any roadblocks when it comes to building income in your business. Whether that be a delegation, limitations with money, inability to look after your finances properly, and the like. Often income is very personal and psychological we will work and break the paradyms that you have to increase your capacity to add more value to your business.
Friends
Often business owners make friends with their clients as they often have limited time through family and work. This is common this is why Model 3 is balanced with the friends included in the work area. This isn't a problem we just want to make sure you are enjoying time with friends without the 'work hat on'
Health
Many business owners sacrifice their health for wealth. This has often been the reason why people come to see me when they have pushed themselves to their limits. We focus on the 5 levels of health to see where the leeks are. This can often be the reason why business owners don't get the best out of themselves.
Family
Getting your priorities lined up with family is an essential part of ensuring your business runs smoothly. Getting your personal family dynamic right can increase your profits. We take a snapshot of where you are now and what you would like it to be so we can help you move in the right direction
A wholistic view creates the greatest impact.
Many people want me to help them with their business the moment they start working with me we are often focusing on things that aren't business related to get the business working right. I have turned around thousands of people's lives now so have the expertise that you are looking for.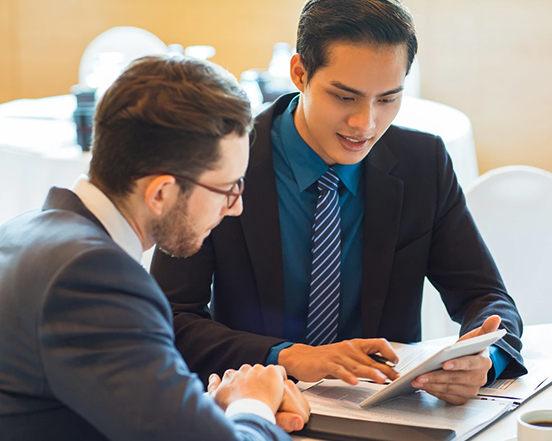 Working with me 1 on 1 is NOT for everyone.
We will be covering and working with you as an individual.  I don't work with any of my 1 to 1 clients the same way as personal development is exactly that person.
I have many processes that I use to get people the results that they are looking for so will tailor what you need and when you need it.
As most business owners are busy I will be working with you so you don't have to do loads of work to do outside of the time we work together.  I don't want to be another 'thing to do' or inconvenience.
I want to make sure our time together is done with focus it's VITAL you understand that I'm not here to fix you.  I'm not a therapist I'm here to guide you to make great decisions and give you the tools to succeed in life.  I want you to feel fulfilled on the inside not just have the material gadgets that a successful business owner can create.  We don't take these with us when we die.  It's the impact that people receive from our life that creates the legacy for those to come.  The question here is how you want to be remembered.
You need to be very clear about what I'm saying here since if you're like most business owners you'll be put off by this because you want to chase after the same bright, shiny objects everyone else is chasing.
If you keep doing the same you've always done, you'll keep getting the same results; if you do the same as everyone else does, then you'll get broadly the same results they get, too.
And, as I'm sure you know, most businesses struggle; and many wither and die.
If you want things to be different from the norm, YOU must do things differently from the norm.
 What I teach and share with you is nothing like you will have experienced before.
 It DOES get you results if you put the work in with me
Our VIP Mentorship is for businesses and business owners who are…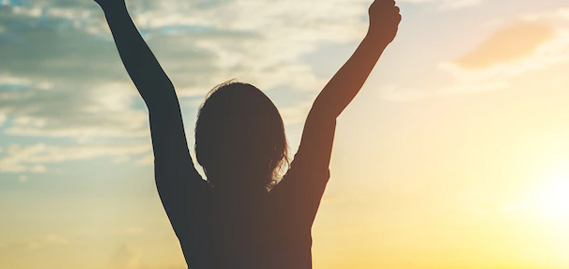 Eager to live life on their own terms and secure for themselves real internal fulfillment… having the income they desire while doing it in a balanced way that supports other areas of your life.
Determined to succeed and have no preconceived notions of how things "should" be done. I can pretty much guarantee everything I do will be different to what you might already know.
Normal, ordinary behaviour and thinking yields normal and ordinary results. You cannot expect extraordinary results without doing extraordinary things.
Wants to live in an Integral way. The more integrity you have the greater inner fulfilment.  I believe what you do when nobody is looking is what makes a proud and happy person
Integrity means you stand out by doing the right thing.  You gain respect from your clients, friends and family.  This constitutes a level of self trust that you might never have experienced before.
Want to work on their mental well-being.  To put it bluntly, most people are hiding their stuff behind a mask.  I offer the opportunity for people to not only talk about the things they don't want others to hear to also understand the meaning behind those thoughts and therefore change them
Want to work on what drives mental health.  This is where I help people with emotional mastery.  Emotions are the driver of all our thoughts.  Most people run away from their emotions I help you connect with them in a very different way
What to become a brilliant leader.  If you are reading this you are already in the great leadership boat.  I help you bring a new level to your leadership skills, by showing you the pitfalls while also expanding on your leadership capacity as it is right now.
If I haven't scared you away yet and you're up for a challenge…
you can find all of the details of what we'll be working on together over the next 12 months below:

Bi-Weekly 1 on 1 mentoring sessions (We begin weekly to get your momentum going for the first 4-6 weeks) with me where we will dive deep into you, your money mindset, your business, your health and relationships will clients and personal. This will be where I will figure out the plan to support you with the way you tick. Each session will be eye opening so you can become aware to change the way you think, feel and act.
Direct access to me via Messenger if you need whenever you need it
I will work with frameworks and give them to you when you need it along the journey with me.
My VIP mentoring is really specific and I want to ensure that I attract only the right people into the program;
A bespoke 1 on 1 mentoring program with full access to me, my team and resources you may need
A customized game plan and ongoing support tailored specifically to you, your business and your life plan
Guaranteed to provide you with at least $120,000 or we'll work with you for free until you do.
A program where you can come and go as you please. My expectation is that you will work with me for a minimum of 12 months but you can cancel at any time.
This isn't therapy I will be doing the work with you and help you break your barriers. I will do everything in my power to help you gain the awareness to turn you into the best version of yourself.
For people who aren't committed to working on themselves.
For people who aren't willing to have a good hard look in the mirror and face the things they can't do.
Not for anyone who is happy tracking along they way they are going and doesn't want to have higher standards, in business, leadership and personal
My goal for you is very simple… I want to get you so much value from our relationship over the next 12 months that you refer me to all of your colleagues who will line up around the block to work with me.
To move forward, there are two options; $3,000 a month or $30,000 upfront.
When you're ready, hit the get started button below and let's get the ball rolling.