Wellness Breakthrough Academy Model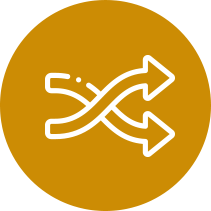 Create as much depth as possible through personal development, in order to help others to the best of your ability.
Learn how to shine the light onto the darkest parts of yourself, things you haven't yet solved, and things you cannot see.
Once you bring awareness to your subconscious programs, you will gain understanding of what is happening in your life, where you are stuck, so you can then do something about it.
People become stuck if they haven't focused on personal development; their sense of purpose is lost.
The Academy techniques help you understand your subconscious self, enabling you to align with your true purpose.
Self-development is understanding your patterns hidden below the surface, as these are what drive you.
Understanding yourself provides the capacity to overhaul your life and change!
Cementing change requires practice, the Academy provides opportunities to practice unique techniques on yourself and others, so that your changes become automatic.
You will hone your skills and get supported by others.
Learn self-expression from a self-awareness standpoint – be yourself during all levels of communication.
The Academy's leadership focus is leading with integrity, learn how to live with integrity in every aspect of your life – to lead when no-one else is looking. Be proud to lead by example rather than just talking about it.
Become the type of leader that is absent in today's society!
Triumph over your obstacles, and focus on completely transforming yourself, in all aspects of who you are, and how you live your life.
Mastery is to bring forth the aspects of yourself that will not only provide you with wisdom and insight, it will breed success in your life.
Gain mastery of your thoughts that constantly loop in your head and learn how to use your thoughts as a self-supporting mechanism.
Balance your emotions, including the 'difficult' ones such as anger, hate, shame, sorrow, anxiety and depression.
Learn how to choose emotions rather than have them control you through reaction.
Success has a different meaning for everyone. Using reflection, the Academy program helps you to determine what success means to you, and what level of success you want to bring into your life.
Wellness Breakthrough Academy
Wellness Breakthrough Academy
Unit 11/2 King Street
Deakin ACT 2600, Australia
+61 (0)2 6286 8331
admin@wellnessbreakthroughacademy.com